Plato now serving - on tap - award-winning Croucher Lowrider Beer 2.5% alc/vol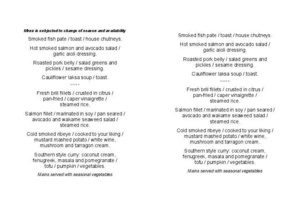 Croucher LOWRIDER IPA - 2.5% alc/vol
Believe it… this is a lower alcohol beer with plenty of flavour! At only 2.5% alcohol, most would expect a beer that is watery and flavourless, but LOWRIDER changes the game for those of us who need to keep a clear head, but do not want to compromise on hops! With a great malt character for its lower alcohol, this beer fills your nostrils with passion fruit aroma's, backed up with a deliciously fruity flavour. A true 'big flavoured' session beer.
TROPHY & GOLD Medal, Brewers Guild of NZ Awards 2016
Bronze medal, Brewers Guild of NZ Awards 2015
Silver medal, Brewers Guild of NZ Awards 2014
Gold Medal, Brewers Guild of NZ Awards 2013
Runner-up BEST BEER, SOBA Beer Awards 2013
http://www.croucherbrewing.co.nz